Everything you need to know about the EECS summer event
"There will be an explosion of colours and impressions under one roof!"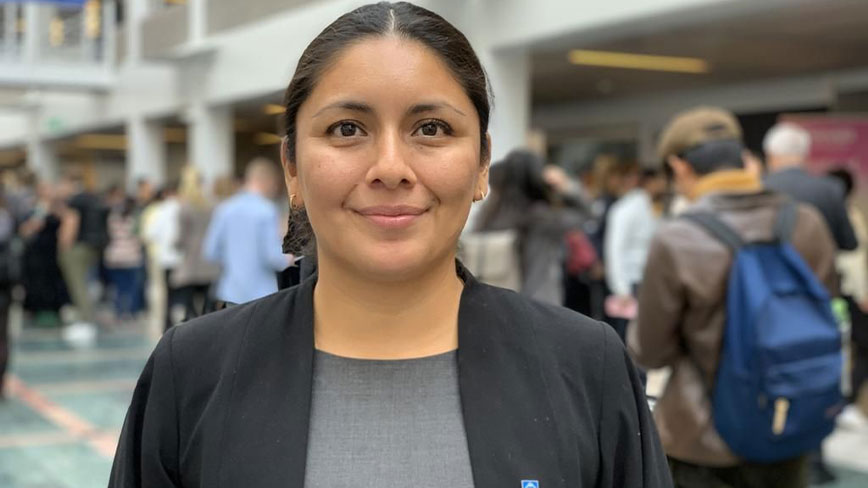 Published May 03, 2023
Haven't decided whether to sign up for the summer event? Or have you missed it is happening? Keep reading for all the information you need and – not least – to feel the excitement!
We spoke to Alexandra Leyton at the school's communications unit, who is project managing the event that will take place on the 8 June at F1.
Tell us about the summer party! What will happen?
"We have arranged summer events for several years. Still, after the merger of the University administration and the pandemic, it is even more vital that we meet and look across educational and research boundaries."
"This year, we draw attention to the lab environments and centres we run, and our fantastic doctoral students get the chance to show off their research via the poster exhibition."
Alexandra continues:
"Our school has unique and fantastic lab environments and centres that are now opening up their doors for us. Their operations have a significant impact on society, and this is your chance to get a close look."
"Few people get to see our lab environments"
During the day, you will be offered guided tours of our labs and draws from our centres. You can sign up for this right now.
"Few people get to see our lab environments today. At the summer event, you get a chance to experience them. That's a chance you should take!"
"We have many doctoral students at the school. During the event, you will get an insight into their research through the poster exhibition, where they compete for great prizes. In addition to a jury that judges, this year, there will also be someone who wins the "people's prize"."
An explosion of colours and impressions under one roof
And then to the (almost) most important thing – the food and the music!
"Last year's theme was Swedish summer. This year we will embrace the international at school."
"The food has a big focus. Fågelängen has produced a menu that will reflect the corners of the world in different ways. There will be a barbecue buffet, which I think will be appreciated!"
"There will also be a burst of decorations from around the world. I am happy to receive tips on what you want to see in decoration!"
The school's hidden talents
We are outstanding in research but the school also has people with different talents and interests.
"We invite anyone who has a talent or interest to perform! You can be singing, dancing or play any instrument. You could get to know someone at the workplace with the same interest."
The poster exhibition
At the poster exhibition, doctoral students from the school's departments will present their research. The winning entry receives a prize of SEK 15,000.
The participating doctoral students have been nominated by their Head of department. Are you interested in participating but have yet to be selected? Then talk to your Head of department. There are currently 10 places left.
Why should I register?
Alexandra lists three reasons you should attend this year's summer event.
• Be part of the school's good atmosphere. Don't forget that, to some extent, we create our own work environment!
• Because you are interested in others and are proud to be employed at KTH.
• But above all, to have fun! Take advantage of this job benefit and enjoy a good dinner in the company of colleagues.
Alexandra finishes:
"We are so grateful to all those who come forward to show off the school. Without them, it would not be possible."