Get to know Stefan at the Infrastructure and service unit
The University administration staff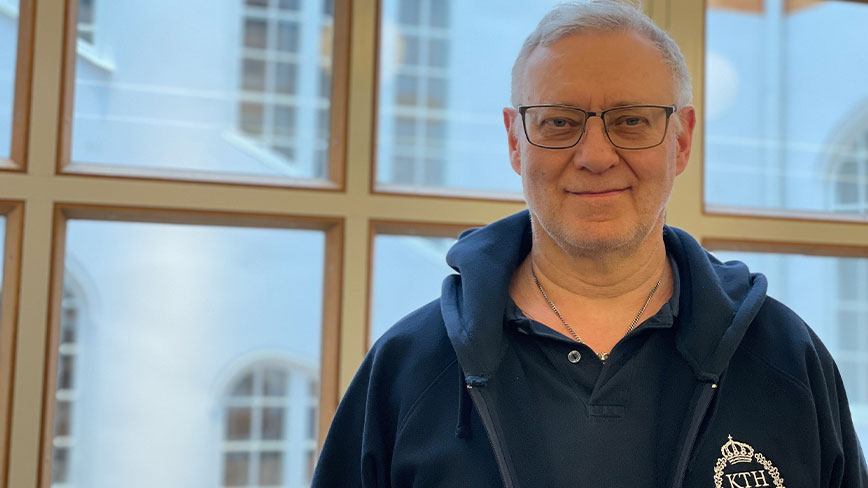 Published Feb 21, 2023
He walks up to 16,000 steps daily and ensures you have a working office space and a functioning coffee machine in your nearest kitchen. Meet the caretaker Stefan Sundström, who worked as an actor in advertising and as a security driver for ambassadors before he started at KTH.
You have probably come across Stefan, one of the school's seven caretakers, who steps in if, for example, you need a new light bulb or if your desk is broken.
On a typical day, Stefan is at work at seven in the morning and starts the day by looking through the case system to see if anything urgent needs to be taken care of immediately. Then he and his colleagues deal with the cases that have come in. It could be furnishing a room, fixing a broken desk, setting up whiteboards, repairing a coffee machine or measuring the temperature in an office room.
Stefan is also the fire protection officer at Borggården. This means making sure that the escape routes are clear, that the signage is good, that the fire extinguishers work, and that there are fire blankets in the kitchens. He also arranges evacuation drills.
Protection driver for directors and ambassadors
Before Stefan started at KTH five years ago, he worked at Lantmännen's head office with similar duties. But the most significant part of his professional life – 30 years – he spent being a protective driver for directors and ambassadors.
"It was security-classified work that involved protecting the clients from possible criminals. I ensured the customers reached their destinations safely and could handle the car in crises," says Stefan.
About going from safety driver to caretaker at KTH, he says:
"It was nice to do something else after 30 years behind the wheel, where I sometimes worked around the clock, evenings and weekends."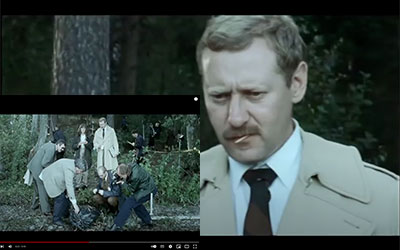 Commercials and films
Stefan has also been an extra on various films and has acted in commercials.
"Among other things, I have done advertising for Returpack, chanterelle soup, and a Russian throat lozenge. Then I had to stand on a block of ice in lake Trekanten for three days!"
Cuts down trees and builds motorcycles
Although Stefan walks upwards of 16,000 steps daily at work, relaxing is not for him in his spare time.
"I like to work practically. I cut down trees and wood."
He is also greatly interested in motorcycles and has periodically ridden his bike since age 16.
"In my free time, I am building a motorcycle. When I retire, I'm going to restore a car!"
There is also time for music – preferably modern country music or 70s rock – and audiobooks.
"It is convenient to listen when I commute to work or work on home projects."
When asked what Stefan thinks is the most fun about his job, he answers without a doubt:
"What I enjoy most is that it is mobile and physical and that I work with the body, but above all, to see that people appreciate what you do. We often receive appreciation in different ways through words or sometimes a coffee bread," he concludes.