Online software art exhibition
– interview with one of the creators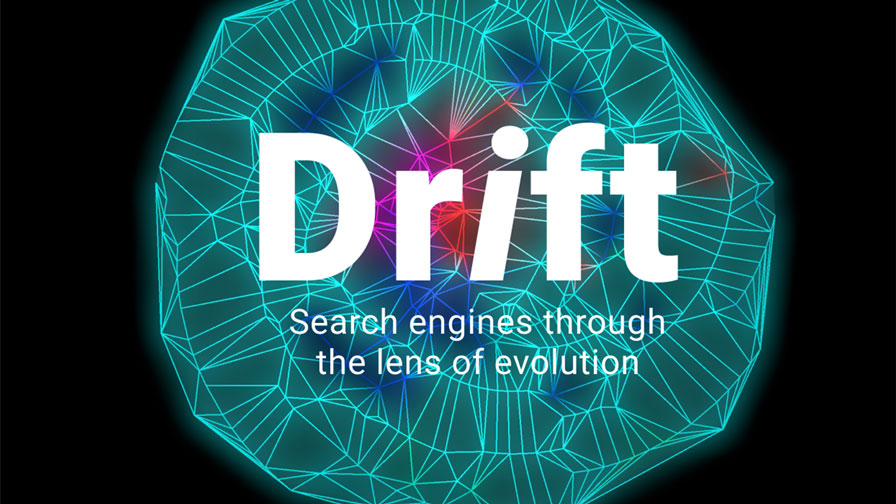 Published Sep 21, 2021
The exhibition Drift lets you explore search engines in a way you never thought about them. It lets you discover the intricate strata of code and network that operate to deliver the content of a search. Read the interview with one of its creators to find out more.
The exhibition was created by re|thread – a collective of software researchers, artists, and designers, at KTH. They work at the intersection between software technology and in the art with the intention to develop artistic installations that reveal the invisible, extraordinary nature of the software around us.
re|thread was established in 2019 and has since then reached out to citizens through web-based exhibitions, as well as physical installations at Tekniska Museet, Nobel Week Lights, reaktorhallen and conferences.
Hi Benoit! Tell us a bit about the audiovisual exhibition you have launched?
"Drift is an online software art exhibition. The artwork and design showcased in this exhibition are developed by analyzing code and software. Each view is generated by algorithms designed by the artists who capture different aspects of a search engine's code. The exhibition is fully digital and online, which means that anyone can visit the exhibition, from anywhere, with a regular web browser and a laptop."
What's the exhibition's purpose and who does it turn to?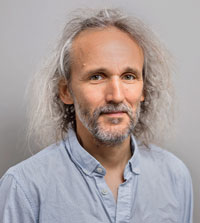 "Its main purpose is to let the visitors of the exhibition experiment the contrast between the visible part of the software and the deep invisible parts. Here, the visible part is the result of a search, on different sites such as wikipedia or google. Everyone has seen such search result pages before and is used to their layout, their style and their type of content. With this exhibition we want to show that these pages do not change often over time. A wikipedia search today or tomorrow will give very similar results. However, the invisible layers of code that operate to deliver the search results page change very often. Here, we reveal this contrast between visible stability, and the invisible evolution of software by capturing each layer every hour. For some sites like Spotify the contrast is stunning with a visible part that is very stable and the code layers that change every hour."
What other plans are in re|thread's pipeline?

"The next projects for re|thread include a live, interactive performance at The Royal college of music (KMH) in October and a large oudoors interactive installation at Benny Fredrikssons Torg for the Nobel Week Lights."