Students & staff: Updated information regarding the explosion in Kista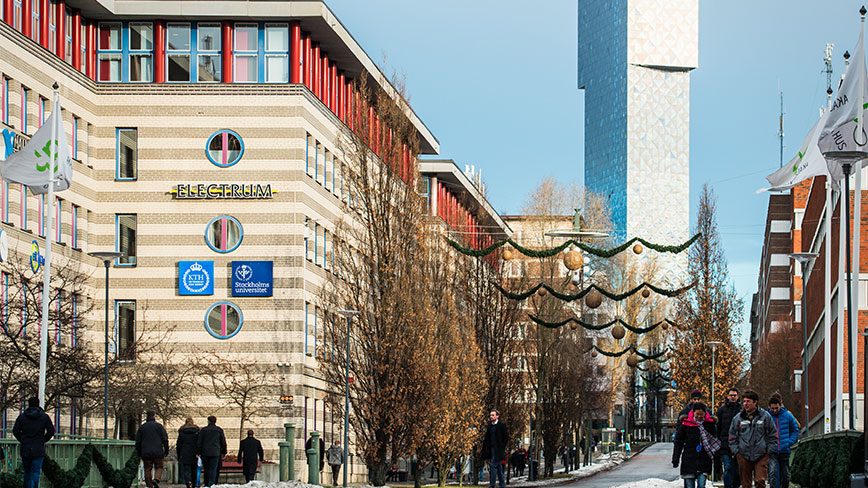 Published Jan 18, 2023
In the early morning of 18 January, an explosion occurred in the Electrum 1 building in Kista, where KTH has premises. Here you will find an update on the incident.
UPDATE THURSDAY 19 JANUARY:
All damaged windows have been covered and all broken glas and other remains have been removed. A final cleaning will be done over the weekend.
Alla ceilings have been inspected and deemed safe.
All damaged furniture have been replaced
Remaining rooms that are still damaged will not be available until Monday morning earliest.
---
Police, emergency services and operating personnel from Akademiska Hus and EECS were quickly on the scene. The police have opened a criminal investigation, but there is currently no direct threat to KTH and its operations in Kista. This means that teaching and laboratory activities continue as planned. Any changes to this situation will be conveyed as soon as possible. To increase safety and security in and around the building, there will be 24-hours security guards on site.
The damage
The damage to the building includes the entrance area at Isafjordsgatan 22, minor damages inside and some windows facing the courtyard, mainly on the entrance level. The emergency services and fire brigade quickly concluded that it was safe to stay in the building. The main part of the building has thus been open, and it has been possible to work on the other floors of the building. Those roughly 30 offices that suffered material damage are now being fixed and will be made available again as soon as possible.
Temporary entrance
Once the police have lifted the restrictions, work will begin to rebuild the damaged entrance. While Akademiska Hus is working on a temporary entrance, we refer all visitors to the entrance at Kistagången 16, which is the property's main entrance, or Isafjordsgatan 26, which is also available for passage (see drawing below). The garage entrance at Isafjordsgatan 18B is also open for passage. This means garage tenants can from inside the garage access further parts of the building.
Increased security
In order to increase safety and security in and around the building, until the shell protection and entrance are secured, there will be guards on site around the clock from the time the police have removed their cordons.
Support
Members of staff who are in need of support can contact their closest manager for further contact with the occupational health care provider, Avanova.
Similarly, students in need of support can contact Stockholm Student Health Services