Wireless presentation through Airtame
This a guide on how to use Airtame (wireless presentations) in lecture rooms
Start the system in the lecture room and choose Wireless (Airtame)
• on the screen or Projector screen you should see an image similar to the one below.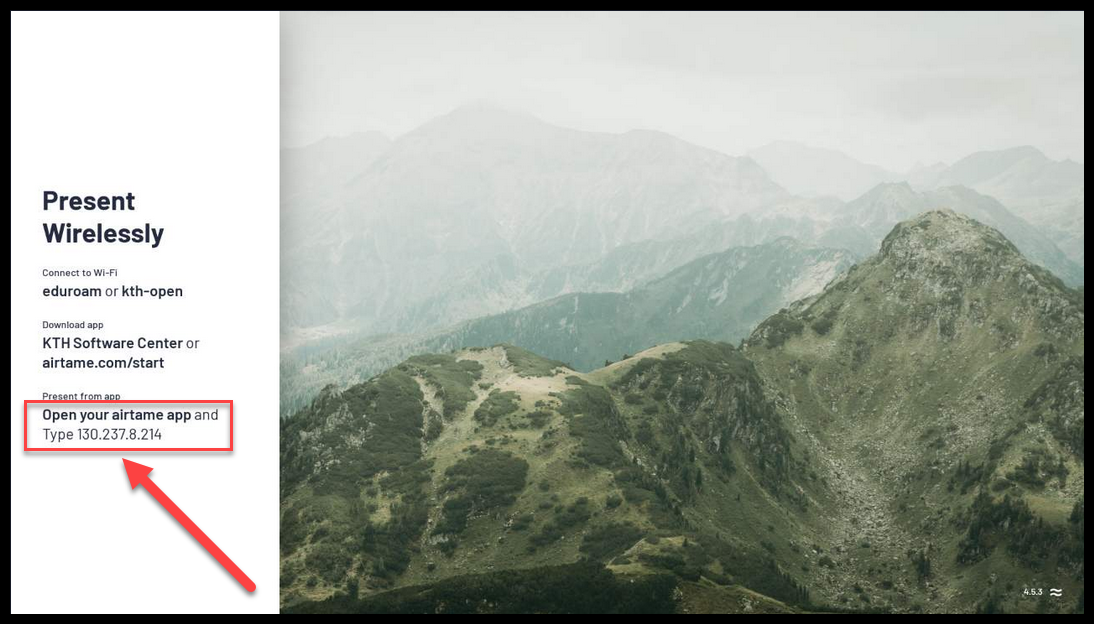 • Start Airtame on your computer
If you use a KTH-Windows or KTH-Mac you can install the program from Software Center or KTH Self Service. Otherwise, download the program from airtame.com/download/
• When the Airtame software starts on your computer, type the ip address you see on the screen. When you are done with typing the ip address, then press "Share screen"

• You should now see a pin code on the screen. Type the pin code in the airtame software on your computer.

• You should be able to see your computers mirror image on the screen

• Remember to stop sharing once you are done with your presentation. To do that just press the "Stop" button.