Environment and sustainable development at ITM
The ITM School works actively for a sustainable development on several levels. Our research and education contribute to the UN Sustainable Development Goals, we have an environmental management system and is a workplace that strives for increased sustainability in our daily processes.
Environmental management
KTH is certified according to the international environmental management standard ISO 14001. Within the framework of the environmental management system, the ITM School has defined specific targets and processes for our school.
Read more about sustainable development at the ITM School and find detailed objectives
Have you stumbled across something at KTH that is harmful for the environment or do you have suggestions for how we can improve KTH's work with the environmental? Please contact kth-miljo@kth.se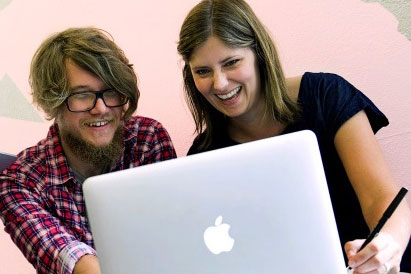 Checklist for environment and sustainable development
Here you will find everything about our routines and goals for environmental work, contact persons and training.
Checklist for environment and sustainable development
Local environmental work
In the daily work, we reduce our travels and have organic fruit in our lunch rooms, just to mention to examples. Environmental coordinators are appointed, to handle local environment issues like garbage recycling procedures, energy efficient office spaces, and sustainable purchases of consumables.
Contact Environmental coordinators
To ITM sustainable development means that: