Emelie supports the school's research centres
The University administration staff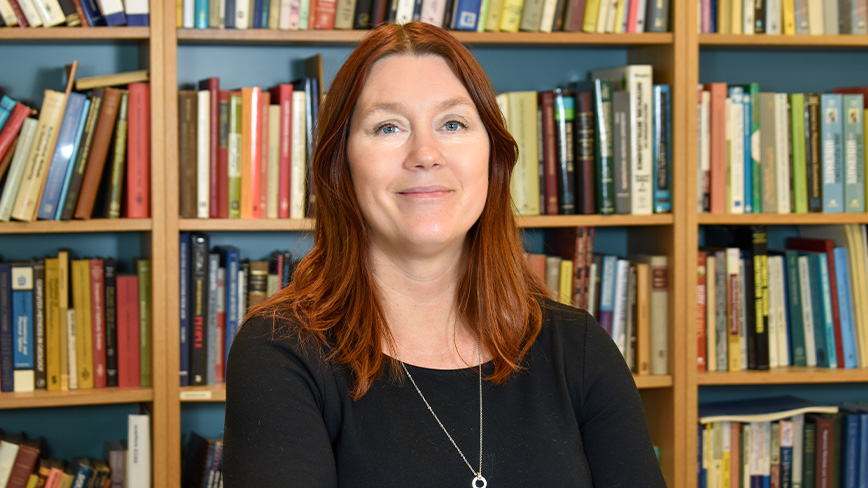 Published Dec 14, 2022
We present employees at the school's University administration in a series of articles. This week's employee is Emelie Smedslund, a communicator for the school's research centres.
Hello Emelie! What does a typical day at work look like for you?
"Hello! I work both on Campus and in Kista, and my days vary a lot. I take photos one day to film the next, meet both researchers and doctoral students and write articles about their research, make communication strategies and plan events and webinars, among other things.
I support some of the school's research centres with communication, for example, the Senseable Stockholm Lab, the Electrum Laboratory and the Center for Cyber Defense and Information Security. I develop communication strategies, produce films, market events on social media and ensure they are seen in different contexts."
What do you enjoy most about your job?
"That it is so varied. I get to meet many people at EECS and get an insight into operations and research. I am relatively new to the school and have felt welcomed by everyone."
What do you do when you're not working?
"I have three children who live with me every other week. When they stay with me, we do things together, like going to the forest and grilling hot dogs over an open fire, baking or watching a movie together.
When I don't have my children, I try to meet friends, spend time with my boyfriend, and invite people home for dinner. I enjoy knitting too."
Soon it's Christmas! What is always on your Christmas table?
"Finnish carrot casserole, because I have Finnish heritage and I love graved salmon, "gravlax"."