Here is the school's new communication manager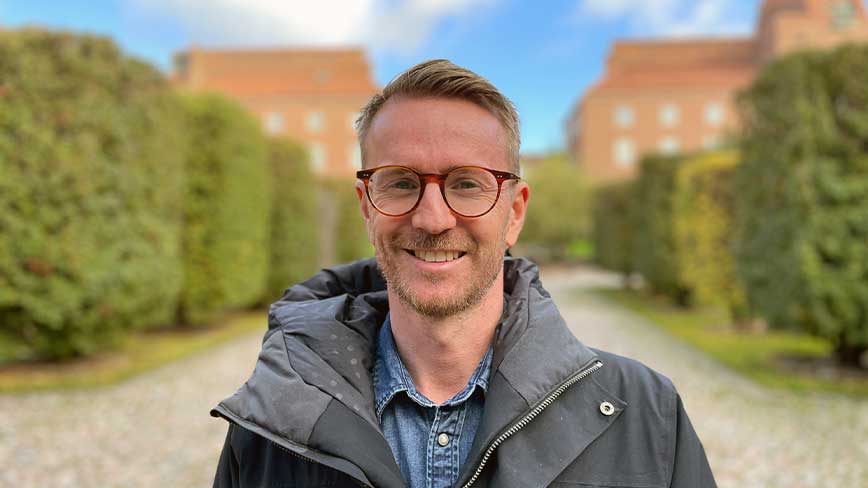 Published Oct 11, 2022
Meet Sturle Hauge Simonsen, the new head of the communication unit at EECS.
Hi Sturle! What made you apply for this role?
"Working with research communication at KTH has been an ambition for several years, and there was no doubt when the opportunity arose at EECS. Here I get to participate in and influence the communication work in an operation undergoing several changes, and I hope to contribute with experience, creativity and energy."
What did you do before?
"I worked as a communications manager at the Stockholm Resilience Centre, a sustainability research centre at Stockholm University. An inspiring centre where communication was a cornerstone of the entire operation."
What will you focus on shortly?
"Two things: to familiarise myself with all parts of EECS' operations and, simultaneously, develop ideas for how things can be done better from a communication perspective. I will try and go around and say hello to as many as possible but feel free to contact me on Slack or via e-mail."
Those paying attention have probably noticed that you are Norwegian. How did you end up in Sweden?
"Since I come from Bergen, one of Europe's rainiest cities, I jokingly call myself a climate refugee. I have lived in London and Rome, but Stockholm is a beautiful city, and the offer from the Stockholm Resilience Centre made it easy to move across the border."
Tell us something fun and unexpected about yourself!
"I'm Norwegian, but I don't like fish and rarely go skiing. Don't have brown cheese in the fridge either..."
Contact