Meet Karolin, third-cycle educational administrative officer at EECS
University administration staff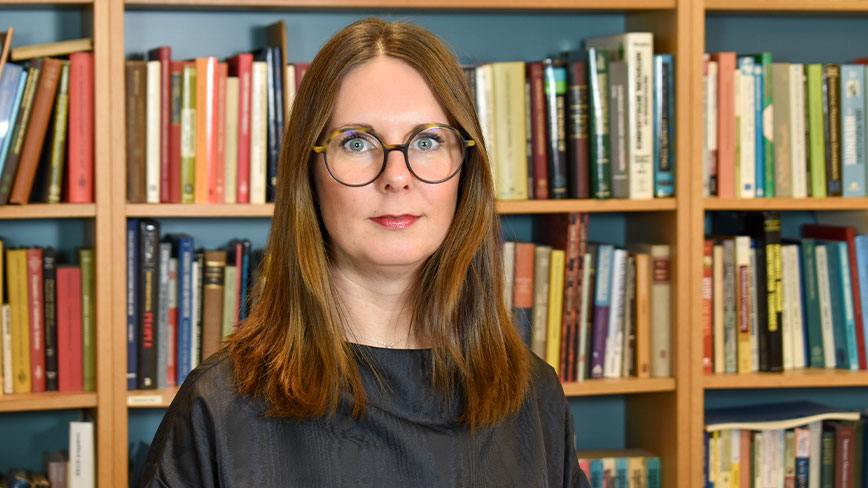 Published May 09, 2023
This is Karolin Sköldborg, third-cycle educational administrative officer at EECS. She loves her job but wishes it was in her favourite country, Italy.
Let's start there, in Italy. This summer, she will travel to Camogli, a beach town in the province of Liguria. Her two-year-old dachshund Florence will come along. Ultimately, her dream is to have her own place in Liguria.
"I love Italy! They have a completely different culture which is so lovely. It is also beautiful, and there is so much to explore; I want to see more."
Enjoys working with doctoral students
"I really enjoy working with the doctoral students. It is both exciting and awesome to be able to follow their journey from start to finish. It is also fun to work with doctoral students from other countries. When you get an admission case, you never really know where they're coming from; it's exciting!"
Karolin also appreciates that no day is the same. Specifically, Karolin handles admissions, defences/licentiate seminars, and degree matters.
"We work with everything from course administration and review of individual study plans and handle all incoming emails."
Before joining EECS, Karolin worked at the Service Center at the School of Industrial Technology and Management (ITM). The decision to change came because of wanting to work closer with the students.
"We followed the snow"
Before KTH, she lived in the Swedish ski resort Åre for ten years, working in in tourism.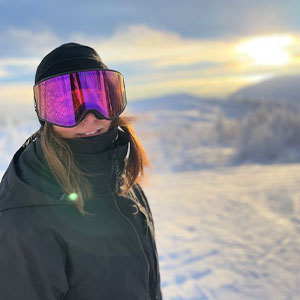 Snow and snowboarding have always been key elements of Karolin's life. She skied a lot growing up before moving on to snowboarding. To enjoy her hobby as much as possible, Karolin spent several winter seasons in Canada, where she worked at a ski resort in Whistler.
When it was summer in Canada, she and her then-boyfriend went to Australia and worked at the Mount Buller ski resort.
"We followed the snow for a few years, says Karolin. Australia is so different from everything here; going snowboarding among gum trees was odd."
Nowadays, Karolin devotes herself to slightly quieter hobbies at home. Right now, there is a lot of focus on her allotment garden and the cultivation of potatoes, vegetables, and flowers.
"It's a lovely hobby in the summer. We don't just grow stuff but are also there grilling and hanging out," concludes Karolin.
Related news