Welcome to KTH and the School of Electrical Engineering and Computer Science
Welcome greeting from Ann Lantz, Acting Head of School and Professor
Hello there, new colleague!
At the School of Electrical Engineering and Computer Science (EECS), almost 1000 people are involved in education, research and societal interaction. We educate approximately 4,400 students and 500 PhD students. We are the largest school at KTH with facilities on both the KTH Main Campus as well as the KTH Kista Campus.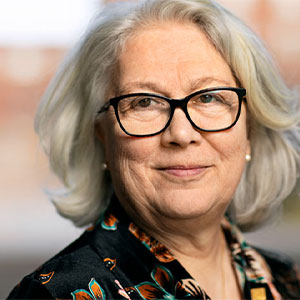 We are happy to welcome you as our new colleague! Your introduction consists of a compulsory meeting for new employees at EECS, where you have the opportunity to get information about your employment, ask your questions and meet other new colleagues. In addition, there is an overall introduction meeting for you as a KTH employee. The registration for both events can be found under the link ACTION below.
In order for you to get as good a start as possible, we will assign a mentor to you, who will, along with your recruiting manager, will introduce you to your new department and the nearest research team. Your contact person is available for you when you need inspiration, advice or someone to talk to.
We hope you will enjoy working in our organization!
Welcome
Ann Lantz, Acting Head of School, EECS
Three steps to get onboard today
Checklist for contact persons
Film about KTH