KTH Slack - The Digital Workplace
Slack is the digital service that brings KTH together. It is the modern digital workplace that is extremely easy to use and will increase your productivity both at the office and when working remote. Slack makes work easier, faster and more transparent. It is mail, chat and video in one and is used by the most digital companies in the world, and now also available for you, and your organisation to use at KTH.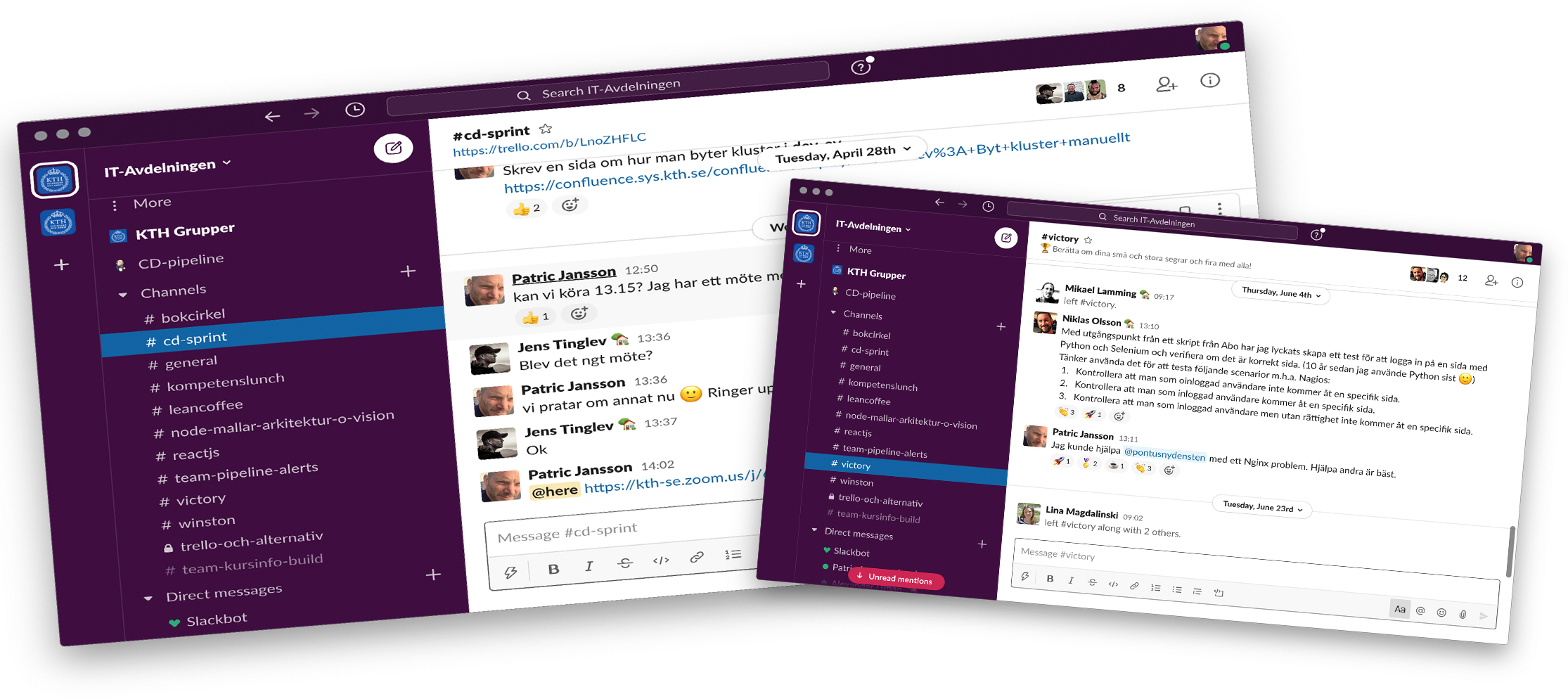 Slack for employees at KTH
Slack is available as a paid service for employees and can be customized using channels to facilitate communication is teams and it is also possible to add users from other organisations. Slack also integrates with services such as Box, Zoom and GitHub.
You are always welcome to contact it-support@kth.se and we will do our best to help find a solution that meets the specific needs of you and your team.