Install Zoom on a Mac
If you have a Mac computer at home, follow the guide below to install Zoom.
Open the Zoom file you just downloaded to the computer
Press install to start the installations process
Please type the computer password to proceed with the installation
The installation of the software will continue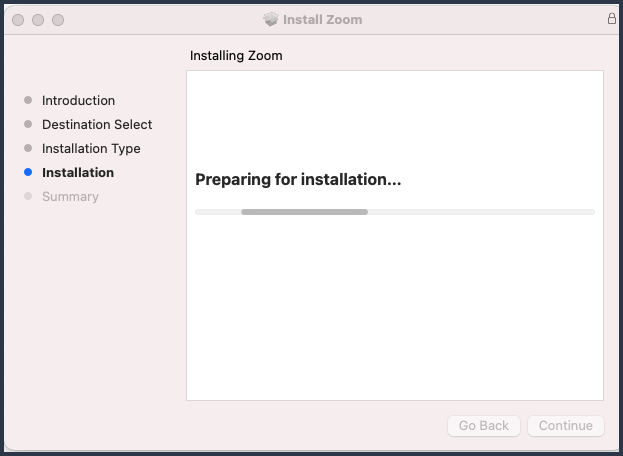 Now the installation of the application has finished. Press the "close" button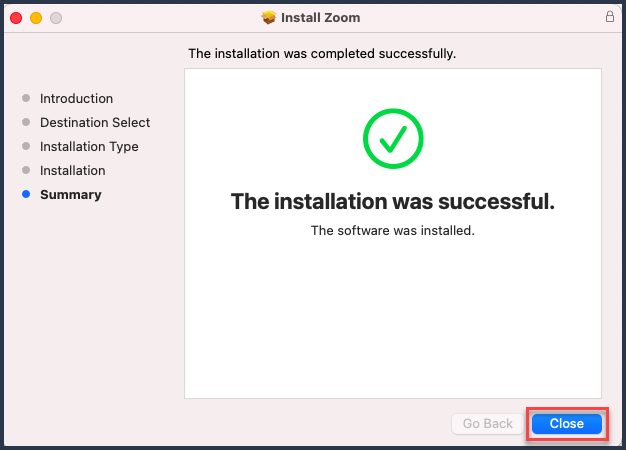 Since we dont need the file anymore, press "Move to bin" to delete the file.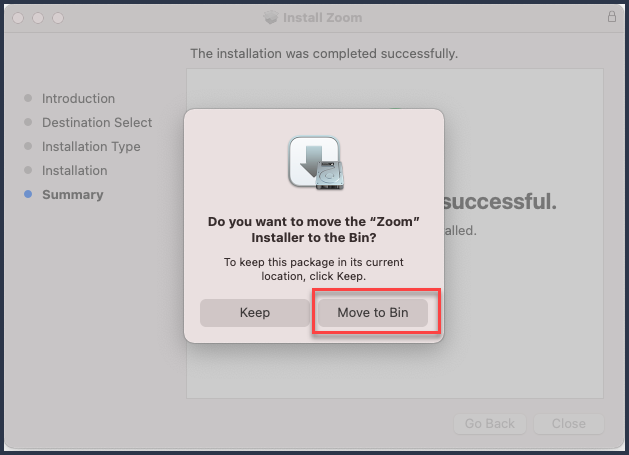 The installation is now complete.
First time users, the guide "Log in to Zoom software" may be handy.