Settings for Outlook in Windows
For users with Outlook as a mail-client.
To configure your Outlook email client to receive your KTH.SE email follow the instructions below.
1. Open "control panel" on your computer and select "User Accounts and Family Safety" or "Mail (32-bit)" depending on how your control panel is visioned.
2. Click "Mail (32-bit)…"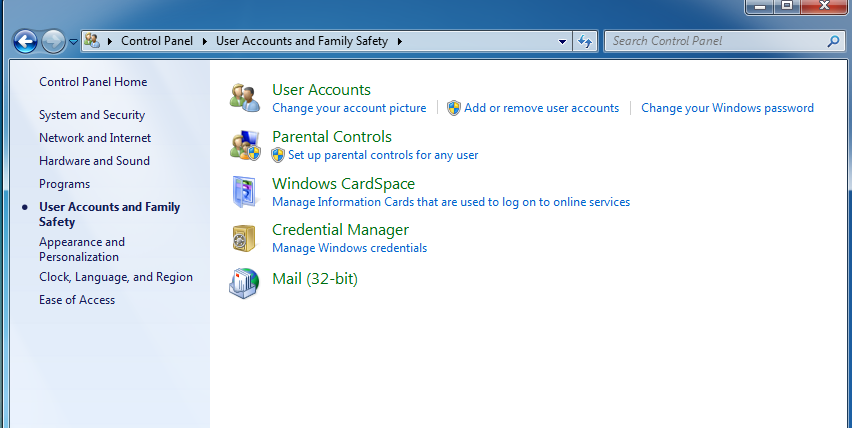 3. Click "Add", type your profilename and click "OK".
4. Select "E-mail Account" and fill out your name, KTH username and password and click "Next".
5. When Mail Application pop up, choose select other account and typ UG\username and password and click "Next"
6. When connection is established like you see below click "Finish".
7.Now start your Outlook Email client and log on with your KTH account.
9. Done. Now the email client will update your inbox etc and it can take a while depending on current size of your mailaccount.