CDIO Regional meeting European/UK-Ireland 8-9 (+10) Jan 2024
KTH University is delighted to host the UK and European CDIO Regional Meeting. Join us for an inspiring and knowledge-packed gathering where enthusiasts come together to share insights, exchange ideas, and work together with common projects within CDIO.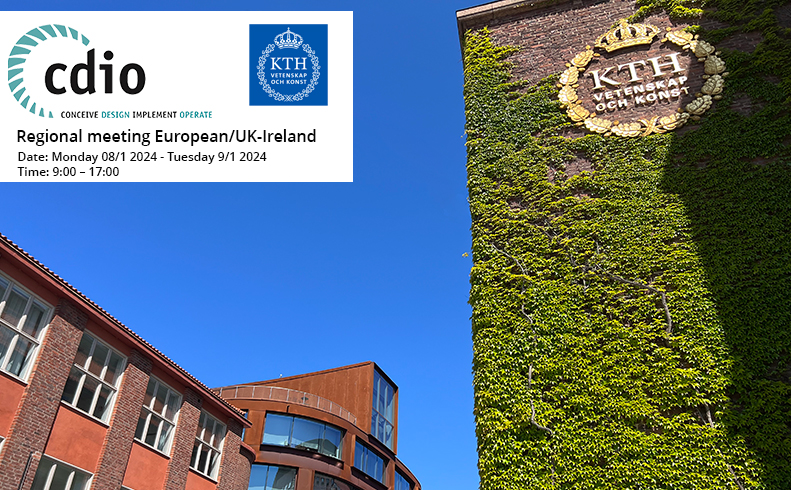 Location and date
This meeting will take place in Stockholm at AlbaNova.
2+1 days
Monday 8 January 9-17 including dinner in the evening.
Tuesday 9 January 9-17
(Optional) Wednesday 10 January 9-17
What to expect
Listen to inspiring keynotes and gain valuable insights, participate in thought-provoking discussions and informative sessions.
We look forward to your participation - so mark the days in your calendar and keep an eye out for further information.
Program
Registration
Registration fee will be 175 Euro + Vat. Maximum participants allowed will be 120.
Applying for Erasmus plus - Staff training
Erasmus+ supports training periods for staff working in higher education institutions. With Erasmus+, you can train at a higher education institution in an Erasmus+ Programme or Partner country or at an organisation outside the sector in a Programme country. The duration has to be min 2 days and you apply at your own univeristy. Read more here Higher Education (staff training)