Buon giorno Italia, here comes Erika
Published Apr 11, 2023
Erika Gilbertsson, Operations Controller at the Department of Engineering Design, is packing her bags for a staff exchange.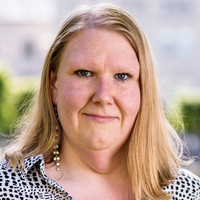 Where are you going and for how long?
"I'm going to Pisa in Italy for a month".
What is the focus of the trip?
"Job shadowing, where I will follow the daily work within the administration with a focus on finances for research projects".
How did you get the idea to go on staff exchange?
"I have been away before when I worked at the International Business School in Jönköping".
Where have you been before?
"This is the third time that I go on an Erasmus exchange. Previously I have been to QMUL in London and the University of Akureyri in Iceland".
What do you hope to gain from the stay?
"Lots of new ideas and inspiration but also making new contacts and networking".