Connect to KTH-Desktop (via Citrix) from a macOS computer
You can access your KTH Windows resources via the service KTH-Desktop (Citrix), even from a Mac.
Access your Windows desktop from home for Mac (Citrix)
Start by downloading and installing Citrix Receiver from the Citrix webpage receiver.citrix.com (external link) . Follow the instructions on the webpage for downloads.
Once downloaded, open the installation file, click on Install Citrix Workspace
Confirm program installation, click on Continue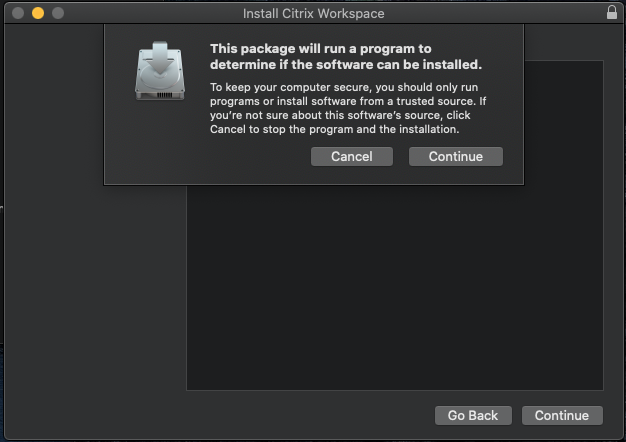 Click Continue on "Welcome to the Citrix Workspace Installer" window
In Software Licence Agreement windows click on Continue and on Agree after that
Click on Install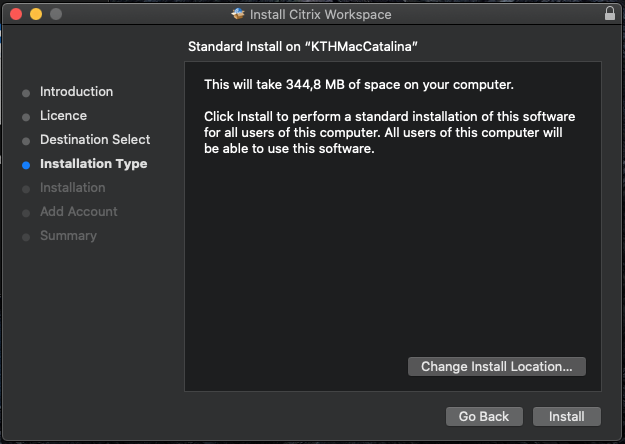 Check the box Add account and click on Continue
Click on Close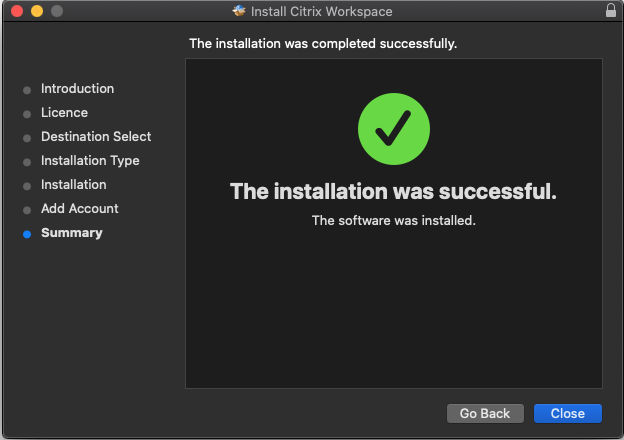 Fill in account https://citrix.ug.kth.se and click on Add
Fill in your KTH username (without @kth.se) and password and click on Log on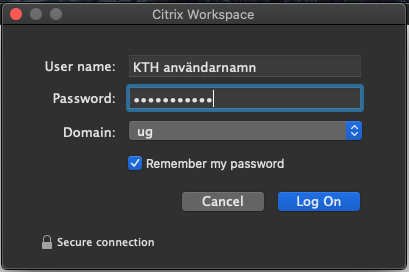 You applications which you can use is located under the tab Apps. You can reach a KTH Windows session via KTH-Desktop which will give access to H:, G:, P:, under the tab Desktops
Possible problems
If you get a message about Detect Receiver and Download Client even though you have installed the client, please click Already installed:

If you get a message about a missing certificate, please install the certificate by clicking the padlock in your browser (usually to the right in the address bar) and chose View certificates in the box that opens. Then click on Install Certificate in the certificate window. Follo the instructions for installlation/importhng the certificate.