They eat their way to cultural understanding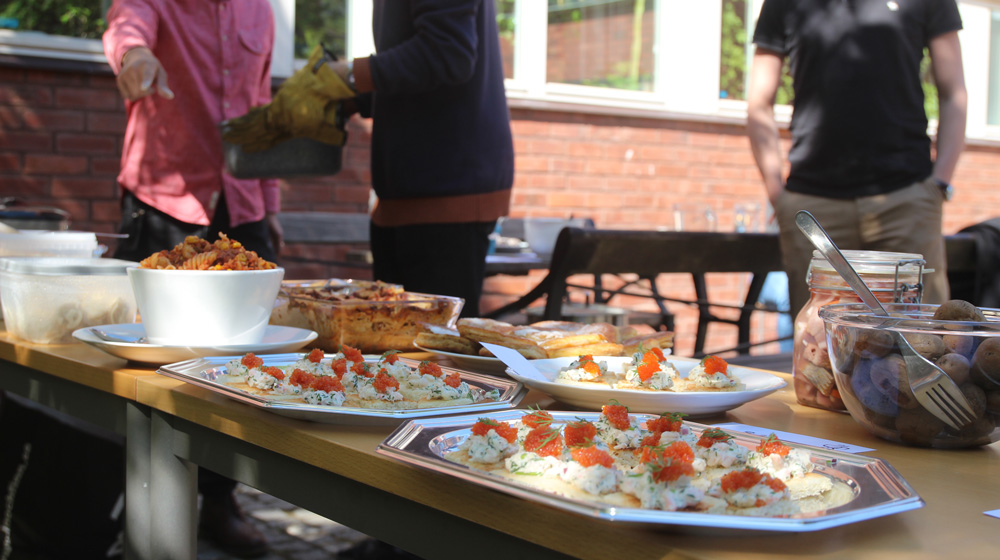 Published May 09, 2022
A international lunch with dishes from all over the world – Eleonora Boffa and Ove Bayard came up with the idea that became a valued event in their department.
The Department of Production Engineering has employees from many corners of the globe – China, Bangladesh, Pakistan, India, Ecuador, Iran, Albania, Russia and several African and European contries. They speak English at work, but how much do they actually know about each other's cultural background? On May 9, Eleonora Boffa and Ove Bayard , who are also engaged in gender equality, diversity and equal conditions, invited all staff at the department to International potluck.
Can you explain the concept?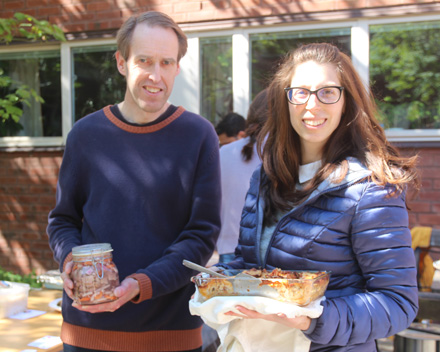 "It is quite simple," Eleonora says."People register for the lunch and tell what kind of dish they will bring to share. They can offer a starter, main dish or dessert and add it in a shared document, so other people don't bring the same."
"During the lunch, we serve the dishes as a buffet so that all can taste a bit of everything."
How did you come up with the idea?
"Now that we are more often at the office and have lunch together, we tend to look into each other's lunch boxes thinking, 'That looks good. What is it?'" Ove says." This event is a way to get to know each other's cultures through food."
What do you think the lunch can give your colleagues apart from a full stomach?
"We hope this will be a cultural sharing moment", Ove continues. "From the food, we can understand our cultural identity, get a deeper understanding and in the long run be more inclusive to each other."
"We will label all dishes with their original country, the chef who cooked it, and a short description. "Eleonora explains. "That can be a trigger to start talking about the traditions behind the dish. So we will not only get new tastes and have the chance to exchange recipes. We can also learn why we eat, for instance, herring or hummus in different areas."
What did you bring to the buffet?
"Lasagna", says Eleonora. "It is easy to prepare and possible to make vegetarian or vegan. I try to respect as many dietary variations as possible."
"I can say that it was not surströmming", Ove says with a smile. "In that case, we would need to be outside or book a larger room with good ventilation. No, I brought Janssons frestelse."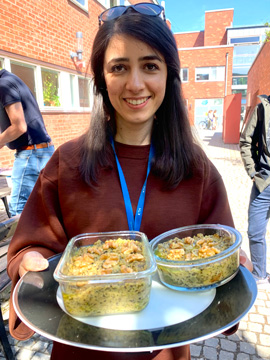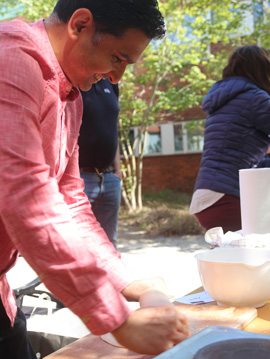 Text and photo: Ulrika Georgsson