Employing the brightest brains
Andrew Martin is new Head of Faculty Renewal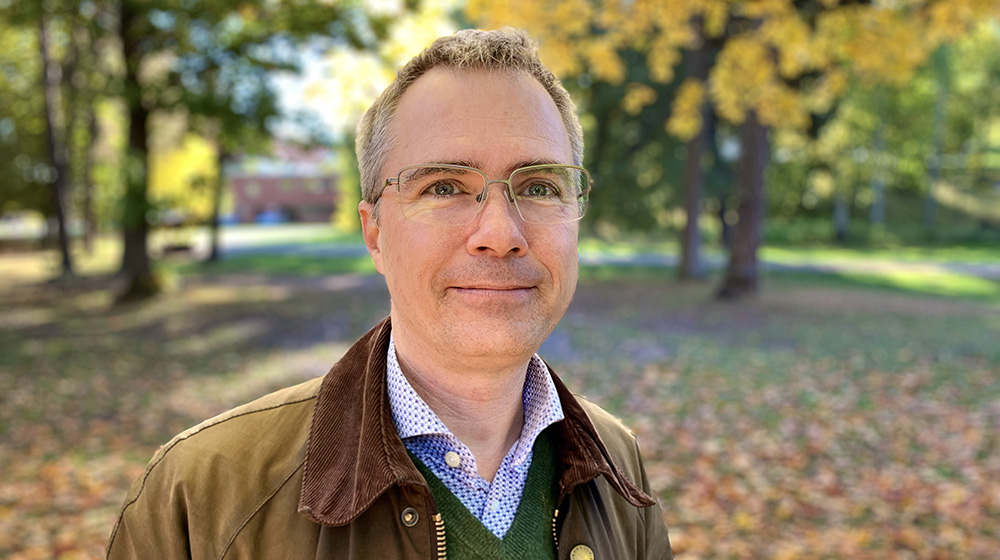 Published Oct 05, 2022
He's going to make sure we bring the brightest minds to ITM and foster a creative environment for existing personnel. Among other things. As of Oct 1 Andrew Martin, professor at the Department of energy technology, is new Head of Faculty Renewal at ITM.
What's your main task as Head of Faculty Renewal (FFA)?
"As FFA I am responsible for overseeing the flow of competent personnel within teaching and research. I interact with ITM departments in crafting annual faculty plans, to compile these at the ITM level, and to report the overall plan to the central administration. I work with departments in recruiting new teachers within tenure track along with positions for visiting professors and others. Support to existing teachers and researchers is also part of my remit. Promotion to associate professor or professor along with docentships are the main tasks here."
What does it mean to you to become FFA?
"I have been unit manager for the past eight years, quite some time, so I was ready to move on to a new role. It is an honor to be selected to a key position at ITM. Being a part of faculty planning and development is an exciting prospect. Hopefully my 20+ years' experience at KTH will be put to good use."
Why is this role important?
"Both organization and personnel within it benefit from renewal so long as the processes are done right. FFA provides strategic coordination for bringing in the brightest minds to KTH, and in fostering a creative environment for existing personnel. The term 'coordination' is key here, as FFA cannot work alone. Department heads and other leaders, faculty and researchers, and administrators all must work together, especially when considering challenges such as overcoming gender imbalances."
What's the first priority in your new role?
"I have had a great introduction from Natalia Skorodumova, the outgoing FFA. Thanks to her efforts I have a reasonably solid idea of what the task involves, however there are certainly elements that I have not fully anticipated. Thus, I plan to prioritize maintaining the good momentum in ongoing recruitments and to understand the practices that are already in place. I will also prioritize meeting all departments at ITM in advance of next year's faculty plans."
What would you like to develop when it comes to recruitment at ITM?
It's a little difficult to address this as faculty renewal has been handled well at ITM. Once I get to know the departments perhaps I can assist in spreading best practices, for instance in recruiting, ensuring rotation of leadership positions, etc.
Interview: Anna Gullers