The unit for combustion engines closes down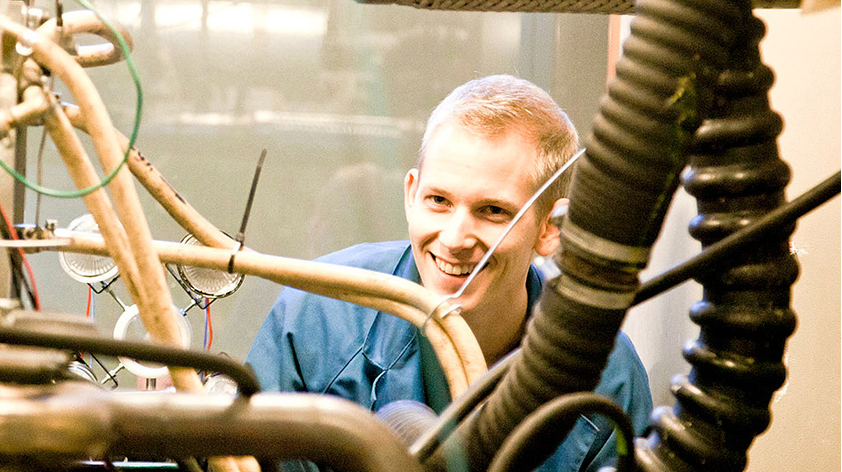 Published Dec 01, 2021
The Department of Machin Design (MMK) is closing down the Internal Combustion Engine unit. The underlying reason is that fossil-fueled vehicles are on their way out of society.
The Internal Combustion Engines unit has strived to develop cleaner and more energy efficient engines that are also adapted for future bio fuels.
"We have tried for a long time to adapt our research questions to what we believe is relevant in a fossil-free future: alternative fuels, hybrid drives, etc. But we have simply not succeeded in changing fast enough," says Martin Edin Grimheden , Head of MMK .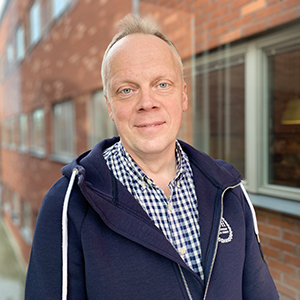 He says that the closing of the unit has been a long and painful process that is linked to the development of external financiers, industrial partners and the overall social transformation. This also means that the full-scale engine lab with four test cells closes by the end of December – it's difficult to find funding for large-scale experimental activities today, Martin explains.
But not everything shuts down. The part of the business that relates to control systems, sensors, for example, moves to the Unit of Mechatronics and Embedded Control Systems.
"Here we see synergies with the research that is already conducted there in, for example, electric drives and autonomous vehicles. We also hope that knowledge and skills related to driveline technologies, and particulate emissions, can continue to be developed at our system and component design unit."
The unif of Internal Combustion Engines formally ceased on the last day of October this year. The majority of employees have already moved to other units.
"I am very impressed with how well the organization has handled this. There has always been a great willingness to cooperate from everyone involved and an understanding of why we need to do this. For example, we have had a unit manager who wound up his own role, we have doctoral students who have performed tasks they didn't need to do. Researchers who turn themselves inside out to find solutions. And there are extremely creative suggestions on how we should use the premises and equipment. The willingness to cooperate that I've seen here here is unbeatable!"
Machine Design has also led the CCGEx center, which is doing research in the field of internal combustion engine technology. Here too, there will be changes.
"CCGEx's current form expires in 2022 and will at best be transferred to a new center. We have already handed over the baton to the Department of Mechanics, and if we participate in the next round, it will be under new conditions and new subject specializations".
Text: Anna Gullers