More visits when study counselling went digital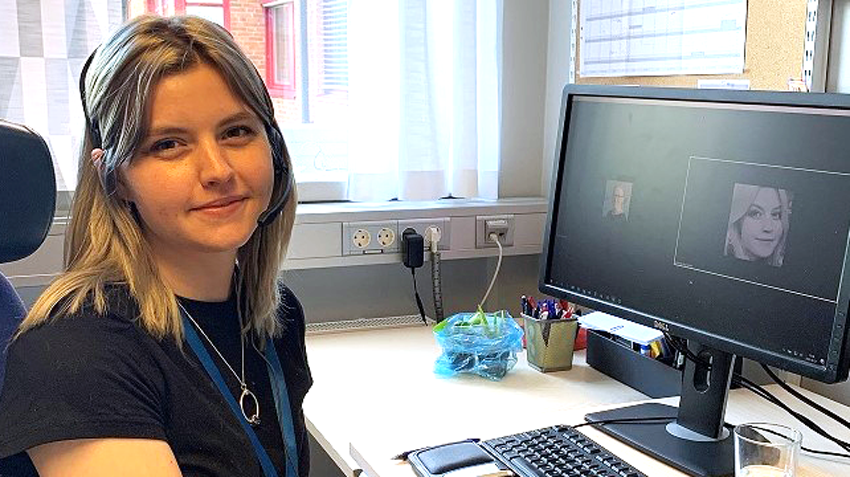 Published Aug 31, 2020
Today when students at KTH Södertälje need guidance in their studies, they can easily get it touch via zoom - four days a week. And after a couple of weeks already, the students wonder if the digital drop-in can remain after the pandemic.
Every Monday to Thursday at one o'clock, Rita St Clair Maitland and Michelle Eng Medin, study counselors at KTH Södertälje, connect to Zoom, put the headsets in order and get ready to answer students' questions for an hour. The digital receptions started in the early August and now they can state that the arrangement works. The same meeting link is used every time, and the visitors who drop in are placed in virtual waiting rooms until it is their turn.
"During the spring, everyone in the administration was involved as digital exam invigilator and we learned how to work with waiting rooms in zoom", says Rita. "Later, when we considered digitizing drop-in, the step was neither long nor advanced".
For students as well as for study counselors, the benefits are many. The students, who are in a digital waiting room instead of a physical one, have the freedom to be located anywhere and do other things while waiting. For the study counselors, it is easier to explain when they can share their screen and guide the students directly during the meeting.
The response has been very positive, and it is promising that more visitors find their ways to the digital meetings compared to the ones who visited the drop-in, when it took place physically. Of course, the study counselors are now considering a continuation.
"It is a bit ironic that we 'meet' more students now than before the pandemic", says Rita. "Physical distancing led to us actually being able to see more people".
Text: Ulrika Georgsson