Fredrik – an ethical compass at RSO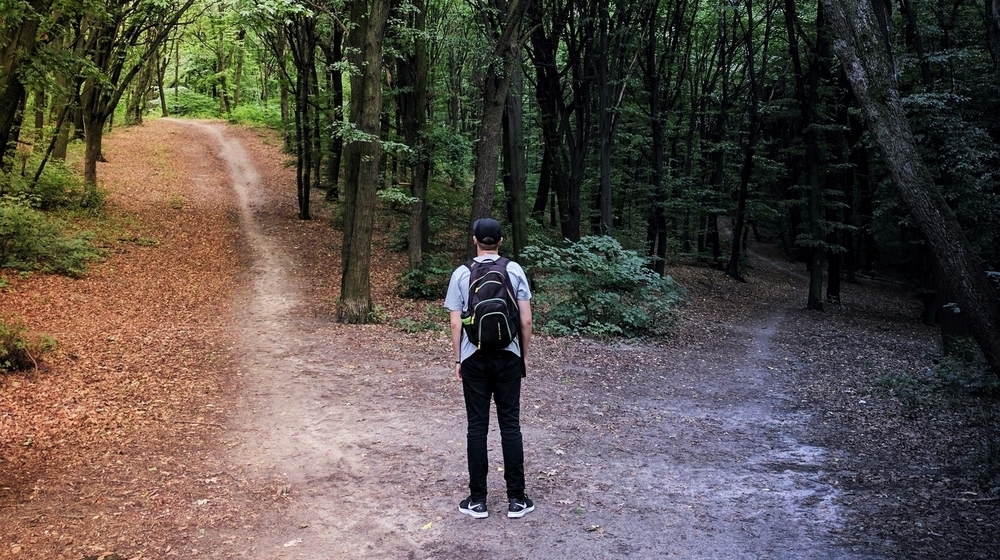 Published Apr 07, 2021
Ethics and research are more intertwined than one might think. As ethics issues end up higher and higher on the agenda, KTH employs an ethics expert. Meet Fredrik Karlsson with a passion for philosophically difficult questions.
As a student in biomedicine, Fredrik Karlsson understood the rationality of experimenting on animals. But when he had to deal with the animals, he felt deeply uneasy - an ethical dilemma that marked the start of a career where the common thread is problematizing complex subjects and ethics.
Since September, Fredrik Karlsson has been working at RSO (Research support office) as an adviser on ethics issues at KTH. A full-time job at KTH for these issues is new, and initally this worried some, he says:
" They thought I was employed because of an incident," says Fredrik.
Instead, the reason is that legislation on research ethics issues are being tightened, and the responsibilities for the universities are becoming clearer.
" In Sweden, we have great confidence in our researchers that they act correctly, but internationally, the control of researchers is increasing, and that's the direction Sweden is going."
He says that many scientific publishers now have a somewhat philosophical box to fill in when researchers submit articles. It's about why they think the project they are running is ethically okay.
" There are many tricky areas, like this, where I can provide support. It is good that there is a central function that can meet the growing concerns that exist in these topics."
The research at KTH is extensive for being at a technical university, and the proximity to the industry community provides an additional layer of ethical gray areas. The phenomenon of export control, which is about us not spreading weapons, is more relevant at KTH than at other universities, says Fredrik.
" And at the other end of the spectrum, we have our school researchers conducting research on children who may be more vulnerable and require special ethical vigilance. In addition, we have people at Sci-Life Lab where animal experiments and clinical trials may be relevant."
One area that raises a number of new issues is AI and machine learning, and the field gets new legislation in April. Here it is important to be able to reflect on whether it does any harm to design a machine in a certain way.
The rumor that Fredrik can help with ethics issues is slowly spreading in the organization, and on April 29, a half-day seminar on research ethics in international projects will be arranged where Fredrik naturally has the main role.
Who is the seminar for?
" For example, researchers who want to know what to think about when receiving money from foreign sources. And everyone who wants to refresh the memory of ethics, legislation, and international cooperation."
Text: Anna Gullers
Seminar April 29: Ethics and Compliance in Research and Research collaboration