An office equipped for a future KTH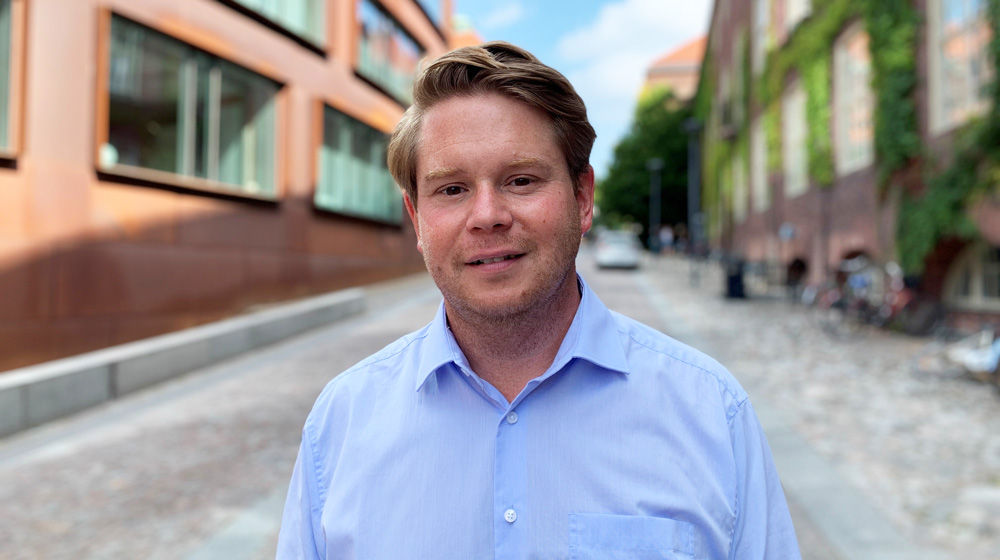 Published Aug 17, 2022
ITM's Office for student affairs at Valhallavägen prepares for the future and changes its organization. New head of the department is Andreas Alm Arvidssson.
It may not be apparent at first glance. The sign on the door of the Office for student affairs in Sing-Sing reveals nothing. And the employees are the same. Nevertheless, since June 1, the office has both a new head of office and four new units with a manager for each.
"We have made these changes to prepare for the merger with GVS and for the initiative called Framtidens utbildning," says Andreas Alm Arvidsson , who runs the "new-old" Office for student affairs at ITM.
He is keeping his position as Educational administrations managers. In addition, he is one of the four unit managers in his own office.
The new structure of the department will partially mirror what GVS has and make it easier to collaborate with GVS colleagues from next year. But an even more important reason is to start preparing for the challenges at KTH.
"In the past, we have been very focused on the degree programmes. These may be reorganized so that they are divided into a clearer 3+2 structure instead of today's 5 years. Add to this the investment we do in freestanding courses and the fact that we will have more programs with international cooperation".
Andreas also says that they must be prepared for new tasks linked to active support for teachers and directors of studies.
The employees have previously worked with the same tasks as those now formally sorted under different units. The idea is that the tasks should become more person-independent, that more people can perform the same task. With the new organization the difference in the department will not be that great. Nor for those who receive support from the Office for student affairs.
"But students will be able to get faster answers to questions and in the long run the teachers can hopefully notice that they get better support in teaching".
Andreas is not only a former KTH student (Machine Design), but has worked in various roles at KTH "forever" he says. He knows the organization and is well versed in educational matters. And when these change, he wants to be involved and influence.
So what awaits Andreas Alm Arvidsson at the helm?
"I have not printed any election posters, but I hope that together we can be active and committed to the changes that KTH is facing. We at ITM are the largest educational organization at KTH and have a lot of knowledge. We'll try to be part of the driving force, I think I'm quite eager and on my toes.
Text: Anna Gullers