He wants to give doctoral studies the attention it deserves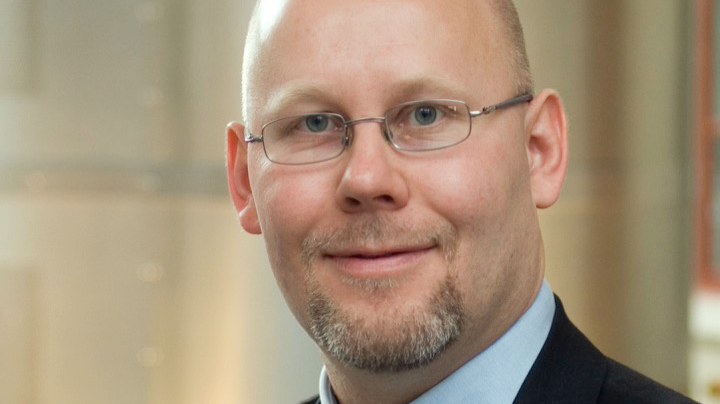 Published Sep 02, 2020
Who is he, the Director of Third-Cycle Education? We took the chance to ask a few questions to Mats Magnusson, who is new at the position since September 1.
Hi Mats Magnusson, new Director of Third-Cycle Education (FA), tell us about your role at KTH and where you are coming from?
I basically have a Master of science in engineering within Industrial Engineering and Management from Chalmers, where I also have a doctorate in Innovation Technology. But I have also studied languages ​​and linguistics.
Since 2010, I have been at KTH as a Professor of Product Innovation Technology at Machine Design. Here, I mostly do research and teaching in innovation management. I am also responsible for the doctoral programme in Machine Design and have the mandatory introductory course for doctoral students.
Why did you accept the role asDirector of Third-Cycle Education?
The main reason is that I think education is our most important task. In particular, advanced education at Masters and postgraduate level. Doing a doctorate means a long and extensive personal commitment from highly qualified people. It is therefore extra important for us at the university that we also offer the best possible support and guidance. I look forward to being part of that.
What are your strong sides that will come in use now?
I have a relatively long experience from being a supervisor and I think this will be useful in my new role. I'd also like to think I'm a decent communicator, so I want to inform, inspire and motivate doctoral programme managers and supervisors so that we improve our doctoral education together.
What do you do as a Director of Third-Cycle Education?
According to me, this task means to ensure that our doctoral students receive the best possible education, so that they have a solid foundation for future assignments in academia or the industry. This means giving our supervisors the right support and ensuring that we live up to the requirements for quality and efficiency.
Is there anything you already know you want to change or tackle?
Our doctoral education already works very well in most respects, not least thanks to Malin Selleby, who's been in charge up to now. But I think most supervisors and doctoral students share my view that there is a great potential for improvement among the various support systems we use, such as e-ISP. There is an ongoing movement towards handling the doctoral education in the same way as the first cycle academic education. Although I share the view that we can become more efficient with clearer routines for courses and administration, it's also important that we continue to adapt the doctoral studies individually. Sometimes the economies of scale are not so great because many doctoral programmes at the ITM School are quite small. Another important issue is, of course, financing, where I call for increased transparency and clarity.
What do you see as the biggest challenge?
To ensure that the doctoral programmes receives the attention and priority it deserves. What we sometimes tend to forget is that this education actually constitutes a large part of the research and thus has a large direct impact on quality and productivity in the research.
How do you feel about all the telework - does it work well for you or will we see you at campus this autumn?
It has worked quite well working from home. I have probably not been hit so hard as all my teaching is scheduled in the autumn. But Zoom meetings aren't particularly dynamic, so I look forward to returning to more normal forms of work as soon as possible. I will be on site quite a lot during the autumn when I hold lectures and courses that we have chosen to conduct on campus.