Human resources go high-tech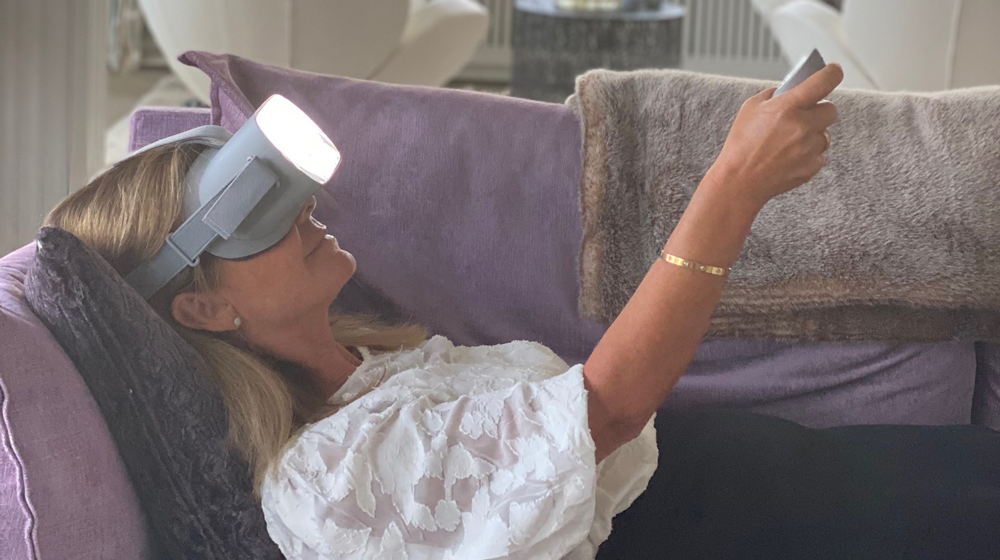 Published Sep 23, 2020
KTH's human resources departments will improve with the help of virtual reality. Through "gamification", and in cooperation with researchers from Indek, HR staff will practice difficult social situations and make recruitment of employees more accurate.
Football players constantly practice different game situations to have a readiness for difficult scenarios and thus do a better job during match. In our workplaces, on the other hand, we sometimes face critical situations that we often are unprepared for.
"We could really benefit from practicing how to meet tricky situations, especially those that might have a great impact on both the organization and individuals", says Britta Nordin Forsberg, researcher at Indek.
Britta leads a research project, where representatives from different parts of KTH and different professions participate in a pilot to sharpen HR work. Each participant has received a headset for virtual reality, which is loaded with different situations to explore. The user will experience social situations that are typical in the workplace and interact with others - like in a computer game.
"It can for example be a meeting where, in addition to the factual issues, there may be challenges with, for example, "power games" or discrimination and how you can turn it around and create an inclusive climate", Britta exemplifies.
The content of the VR experience is based on theories of organization, leadership and HR that have been turned into scenes and scenarios for the participants. Some situations you may want to practice in privacy and also examine from different perspectives without having to be viewed by a group of course participants.
"Trying new approaches than your instincts will make you grow", Britta points out and emphasizes how enriching it is to sometimes try to be in someone else's shoes.
"This is a playful and engaging way to practice how to handle different situations and get the opportunity to a change of perspective - that's more important than what is right or wrong."
In addition to social situations at workplaces, VR also works well when practicing hiring employees. In this process, VR can assist providing with different interview situations, on boarding and introduction.
"Increasing the precision in recruitment has great value both for KTH as an organization and for the candidates themselves, of course".
Anna Blendow is HR manager at the ITM school and part of the pilot. She looks forward to see how HR can benefit from VR.
"We work a lot with managers on how to deal with tricky situations; like conflict management, difficult conversations, complex rehabilitations, etc. VR can be used by both HR employees and managers. But we can also practice how we treat each other in the working group, or how we can handle, for example, suppression techniques.
KTH's HR manager Annica Fröberg initiated the pilot after reading about Britta Nordin Forsberg's research on recruitment with the help of gamification.
"It is fantastic to be able to introduce new thoughts into this area. You can practice codes of conduct, do interactive employee surveys, practice salary dialogues - there are so many possibilities. This project also means being at the forefront of digitisation for us as a technical university. And this is just the beginning", Annica says.
Text: Anna Gullers
Read more:
www.kth.se/aktuellt/nyheter/maktspel-styr-vem-som-far-toppjobb-1.959955