A firm grip on the work environment
How is the JML work going, Cali Nuur?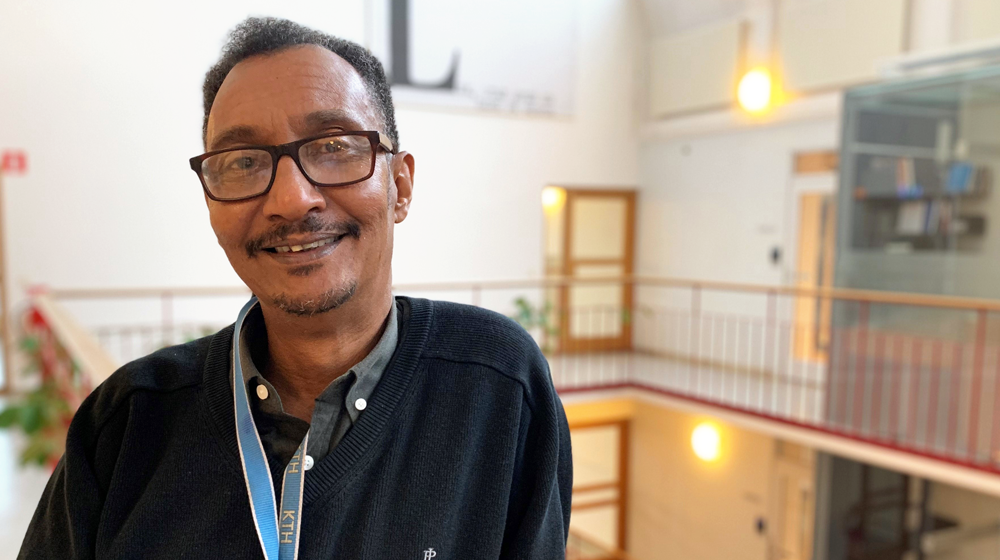 Published Feb 16, 2022
At the Department of Industrial Economics and Management (INDEK), there are top-class researchers in the fields of gender, organisation, and leadership. But what in theory seems easy, can be difficult in practice. The Head of Department Cali Nuur explains how the Department has developed its working environment over the past two years.
INDEK is a strong brand, prominent in the fields of entrepreneurship, innovation, industrial leadership, and gender equality. In addition, KTH's Vice President for Gender Equality and Values is based here; so there is no shortage of knowledge concerning Gender Equality, Diversity and Equal Opportunities (JML) issues.
When Cali Nuur became Head of Department for INDEK in January of last year, he was handed a work environment investigation and an action plan to deal with. Perhaps it was the biggest eye-opener for the new Head of Department – that Gender Equality, Diversity and Equal Opportunities issues are not just about the situation and preconditions for women and men.
"In general, discussions usually tend to revolve around gender equality, but I think we should also look at other types of discrimination," explains Cali. "Like not having the right contacts or status, for example."
The investigation, which finished up its work in 2020, found that INDEK needed to improve its internal collaborations, to inform each other in a more transparent way so that no one was excluded, and also to work on its organisational culture. This was the starting point for a series of measures during the autumn, with Matti Kaulio as Head of Department. Head of Unit Pernilla Ulfvengren was given the task of leading the development project, "Inclusive INDEK."
The solutions followed a number of different tracks. Developing the communications towards increased transparency was one area that a working group became immersed with. Because if there is no clear structure around how things should be done and who has insight into different processes, there is an increased risk that certain individuals will find informal paths and thus have an information advantage. Today, Cali uses structured matrices to let all faculty members and staff know what is expected of them in different contexts. He also tries to set an example by making himself available to discuss various issues and find solutions.
But there were also behaviours that people at INDEK needed to get better at, such as how they interact with and treated others. One concrete activity was to gather all faculty and staff for a course focused on the theme Effective and Inclusive Meetings. The course leader went through how to establish a meeting climate where everyone feels welcome and can actively participate on equal terms. Above all, the course was an opportunity to start discussing things properly.
Cali, who has been at the department since 2006, has a feeling that since then there has been a better climate at INDEK. In part thanks to regular discussions with all Heads of Departments, and in part thanks to concrete changes in the procedures. Now they are approaching his vision of one INDEK.
"In the past, we saw ourselves more as small islands, but now we have joint activities and other venues where we interact. We have tried really hard during the year to improve the working environment," he stresses.
"I am so proud that everyone has been so solution-oriented. It is noticeable that we have really smart employees who are experts in innovation, organisation, and leadership."
Text: Ulrika Georgsson