Get ready for Science week
Students and staff's top picks from the program
Published Jan 18, 2023
This year's edition of Science week in Södertälje is approaching. With nearly 60 seminars, it might be difficult to choose which to attend. We asked staff and students at KTH to see what caught their attention in the program.
Malin Linngård, partner leader for KTH's strategic partnership with the City of Stockholm and Region Stockholm.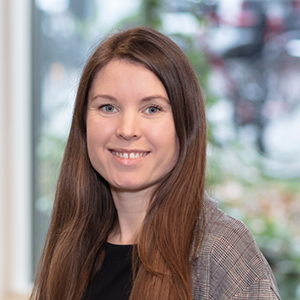 Sweden's science parks as engines for sustainable innovations
(Sveriges science parks som motorer för hållbara innovationer)
"KTH collaborates a lot with science parks in the region. They are incredibly important actors, not least in reaching out to SMEs (small and medium-sized enterprises). Their role and how we can work together to produce more sustainable innovations is very interesting."
Partnering up for SME development - insights from a master's degree course 
"This seminar is relevant for many, not least small and medium-sized companies. Many companies express an interest in collaborating with KTH's students. Here is an example of a concrete project where there is collaboration between students and companies. Companies get a new perspective on a challenge and the chance to present themselves as potential employers. The students are given real challenges to tackle during their studies. Win-win."
Lotta Bohlin, student, energy and environment, studies a master in sustainable production development
Grand opening: sustainability in a turbulent time (Hållbarhet i en turbulent tid)
"When I started my education almost five years ago, it felt like there was plenty of time to reach the goals of Agenda 2030. But has enough been done? I want to know what has been implemented, what is required, and what the plans are."
Investments in hardware startups - for a sustainable transition
(Investeringar i hårdvarustartups - för hållbar omställning)
"During the autumn, I completed a project with a hardware startup. I have witnessed the difficulties – but also the opportunities – in working sustainably from day one. I want to hear more about the investments in this area and how the thinking goes concerning production companies."
Sustainable production - how do we get there?
(Hållbar produktion - hur når vi dit?)
"It is interesting to learn how resource-intensive sectors strive to become more sustainable and to hear about the sustainability work of large industries and how it works in practice."
Elisabeth Ekener, researcher at the Department of Sustainable Development, Environmental Science and Engineering
Cooperation in sustainable production contributes to a sustainable future
(Samverkan inom hållbar produktion bidrar till en hållbar framtid)
"As a researcher in life cycle analyzes (LCA), I am particularly interested in the program item 'Collaboration in sustainable production contributes to a sustainable future'. I believe that the key to sustainable transition is to work together in the entire value chain and see the big picture and its connections. Which is exactly what LCA is all about. To find 'hot spots' in the product system and solve the problems in collaboration. Maybe my part in the value chain can be done differently so that the next step in the chain significantly can reduce its environmental impact, even if mine is only reduced a little?"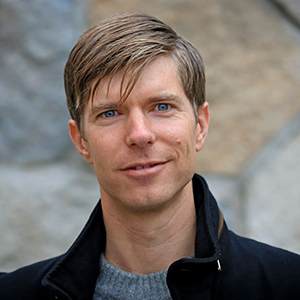 Jonas Anund Vogel, centre director of Live-in Lab, KTH.
Cooperation for increased competence development and digitization in Swedish industry
(Samverkan för ökad kompetensutveckling och digitalisering i svensk industri)
"In my work with the KTH Live-In Lab, we think a lot about how new resource-efficient technology can reach the market quickly. Often, it's a matter of competence, the staff can't handle the technology, so they don't want to buy it. The projects R4E and ShiftLabs sound like super interesting initiatives to train employees further and synchronize technology and competence."
Jesper Gans, student of industrial technology and sustainability, studies a master in sustainable production development, Södertälje.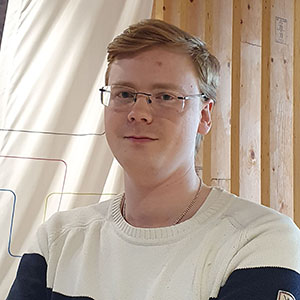 This ensures traceability in waste (Så säkras spårbarhet i avfall)
Waste is a resource! How does blockchain ensure traceability? (Avfall är en resurs! Hur säkrar blockkedja spårbarhet?)
"I am curious about the two lectures on waste. Being able to track waste is a smart idea that can enable the circular economy here. Blockchains have had a pretty bad reputation with cryptocurrencies, so it'll be super fun to hear about how the technology can be used to contribute to sustainability by tracking waste."
Sustainability as a competitive advantage for companies (Hållbarhet som konkurrensfördel för företag)
"Always fun and interesting to hear about companies' initiatives on sustainability and that they have realized that sustainability is a competitive advantage. Still, there are many obstacles, and knowledge is needed, so this is a very important panel to listen to."
The Role of AI for SMEs of the future
"That artificial intelligence is becoming and has become an important part of business is undeniable, so hearing how SMEs can use the same technologies on a much smaller scale will be great fun."
Investments in hardware startups – for sustainable transition
(Investeringar i hårdvarustartups – för hållbar omställning)
"The hardest thing for startups is to move from idea or prototype to real production, so for anyone interested in sustainable production in Sweden or wants to launch their own product, this kind of presentation is really important."