Summary of the All employee meeting
24 November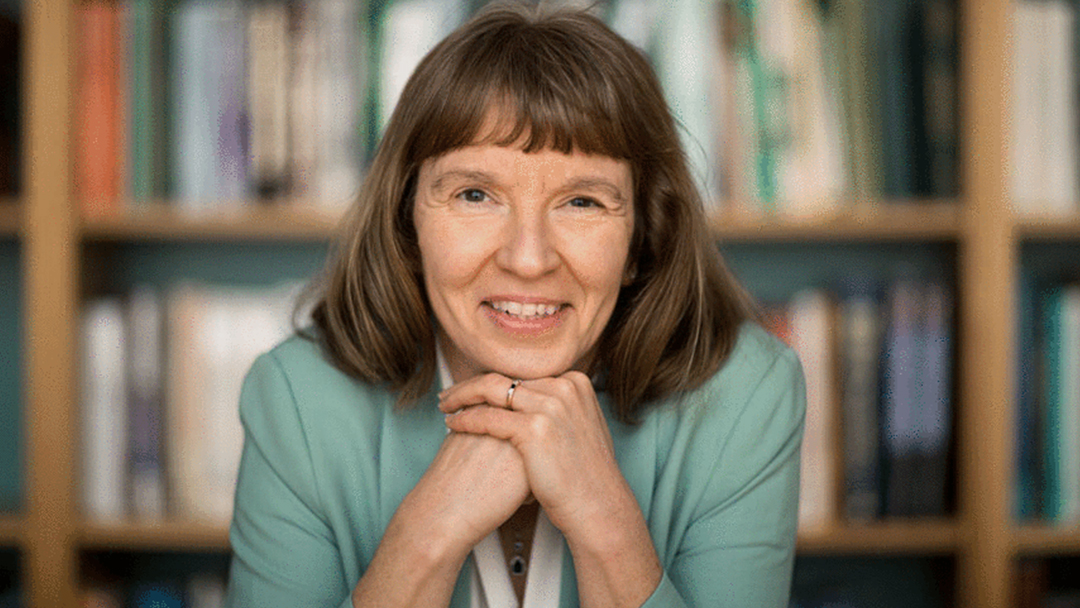 Published Nov 28, 2022
Did you miss AEM on 24 November or want to remember what was being said? Here's a summary and the presentation.
November's All employee meeting took place at the Gustaf Dahlander room on campus with colleagues on-site and via Zoom. As a new feature, colleagues in Kista could enjoy breakfast while connecting to the meeting.
Below is a summary of the meeting. For more in-depth information, please download the presentation.
New evacuation assembly points
Borggården and Malvinas väg have new assembly points in the event of an evacuation. Go to the intranet to see your nearest assembly point.
Evacuation at EECS – new routine
The school has a new routine for evacuation. Because of the increasing amount of people working from home, the school no longer has designated evacuation leaders. Instead, everyone is expected to help in the case of an evacuation. Across our premises, you can find evacuation vests positioned with instructions on each jacket on how to act.
The routine
Put on the vest.
Make sure that colleagues go out and gather at the assembly point.
Make sure that no one enters the premises before the rescue manager has approved it.
Employee survey and our SHE (safety, health, environment)
Sonja highlighted about the importance of our SHE and that many doctoral students are not feeling well. According to recent surveys, they feel alone and not included. There are suggestions on how we should work with this, and the school management will follow up.
Sonja also urged to continue reporting incidents via the IA system. It helps us in our work with prevention.
The President's visit
KTH's new President, who starts on 1 December, will visit our school on 12 December and 11 January.
If you are interested in his installation ceremony, you can buy tickets or watch it on-site.
The President's installation ceremony
Appointments procedure
Sonja talked about a new process for how you get hired and promoted. The dean has been invited to the school's management meeting to discuss this.
Merger of two divisions
The Division of Electromagnetic Engineering (EME) and the Division of Fusion Plasma Physics (FPP) will merge on 1 January 2023 to become the Division of Electromagnetism and Fusion Physics (EMF). Martin Norgren will lead the new division, with Per Brunsell as the deputy head.
New quality system for education
The Director of First and Second Cycle Education, Ann Lantz presented our education's new quality system. Key aspects include:
Courses analyses will be reviewed on an annual basis
Programme analyses will be conducted every two years, partly based on the course analyses
Some programme evaluations may be conducted with the help of external reviewers
Commissioned training will be evaluated by UKÄ during spring 2023.
Update on increased rental costs
Rents will increase by around 10 per cent. The University Board continuously focuses on our costs, and KTH should keep down the costs for rent and other overheads. EECS has been proactive and has already started a local supply project.
A new rental model is on the way, and labs and mentoring spaces will have discounts – more details will be announced when ready.
Every kilowatt hour counts!
The government has instructed all public authorities in Sweden "to implement energy-saving measures in public administration." As part of this, all KTH employees are expected to help reduce our energy consumption. Here are some suggestions on how you can contribute:
Turn off computers, monitors, copiers and printers after working hours
Keep windows closed, only air briefly if necessary
Do not leave equipment in Standby mode
Turn off all lighting (except emergency lighting) in empty premises.
Government assignment: energy saving in government agencies
Support for departments and the finance unit
Similar to the other schools at KTH, EECS will implement departmental support teams to secure professional support.
The staff recruitment for the finance unit is ongoing, and there are still vacancies within the finance unit.
Next AEM 20 December
Last staff meeting of the year is 20 December at Digital Futures, KTH campus. As usual, Sonja will broadcast live with breakfast from 8:30. Join us on site or digitally!
Contribute to the agenda!
Contact communication-support@eecs.kth.se if you have suggestions for content for upcoming staff meetings. If you want to submit anonymous questions, use this form .