Change background image
The virtual background feature allows you to display an image or video as your background during a Zoom Meeting.
In video meetings with users outside KTH, it can be helpful for participants to see where you belong. Then use the background image below.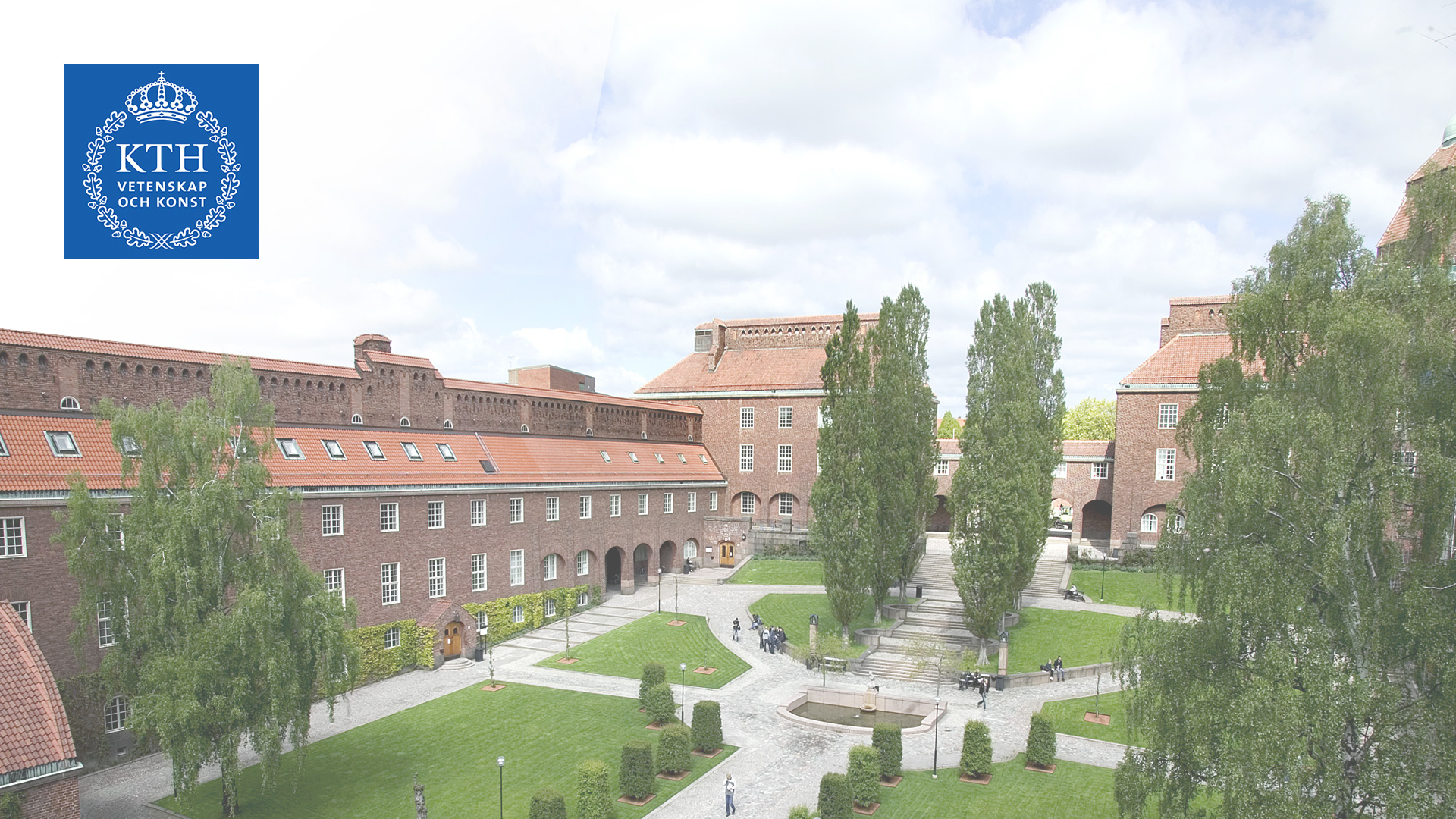 Download image (jpg 810 kB) (Right-click and choose "Save as...")
How to change background image
1. Open the Zoom client on your computer.
2. Go to settings by clicking the gear icon in the upper right corner of the client.
3. Select "Background & Filters" and upload the image via the plus symbol above existing images.
4. During a current Zoom meeting, you can change the background image via the drop-down menu to the right of the stop/start video icon.